• One head of garlic
• Garlic press
•
Knife
• Dehydrator tray lined with wax paper or equivalent
Break apart your head of garlic into individual cloves. Cut off the ends and peel, if needed. (I don't always peel my garlic when using a press.)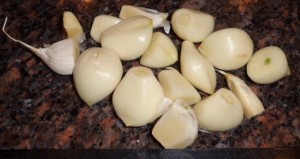 Press through garlic press directly onto the lined dehydrator tray. If you don't have a garlic press, slice the garlic very thinly.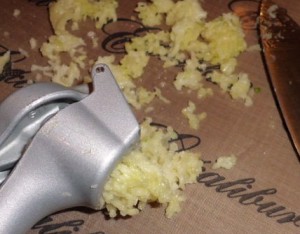 Spread pressed or sliced garlic thinly on tray and dehydrate on low for 12 – 24 hours. I set my Excalibur to 95 degrees. Enjoy the garlic smell wafting through your house!
You can also use an oven set on the lowest setting. This does not guarantee that the finished product will still be raw as the lowest setting on most modern ovens is 170 degrees. If desired, you can leave the oven door open to lower the temperature. Keep in mind, the garlic might be dried sooner than 12 hours.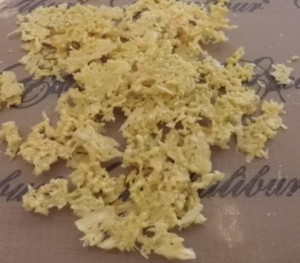 Put dried garlic "chips" in blender or coffee grinder and grind to powder. Store in appropriate container.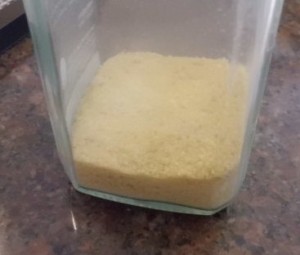 This will be the best garlic powder you have ever tasted! It is very strong and will last much longer than your store-bought garlic powder because you won't use as much. Warning! You may need to adjust your recipes to taste unless you really like garlic.
This was on the urban hearth